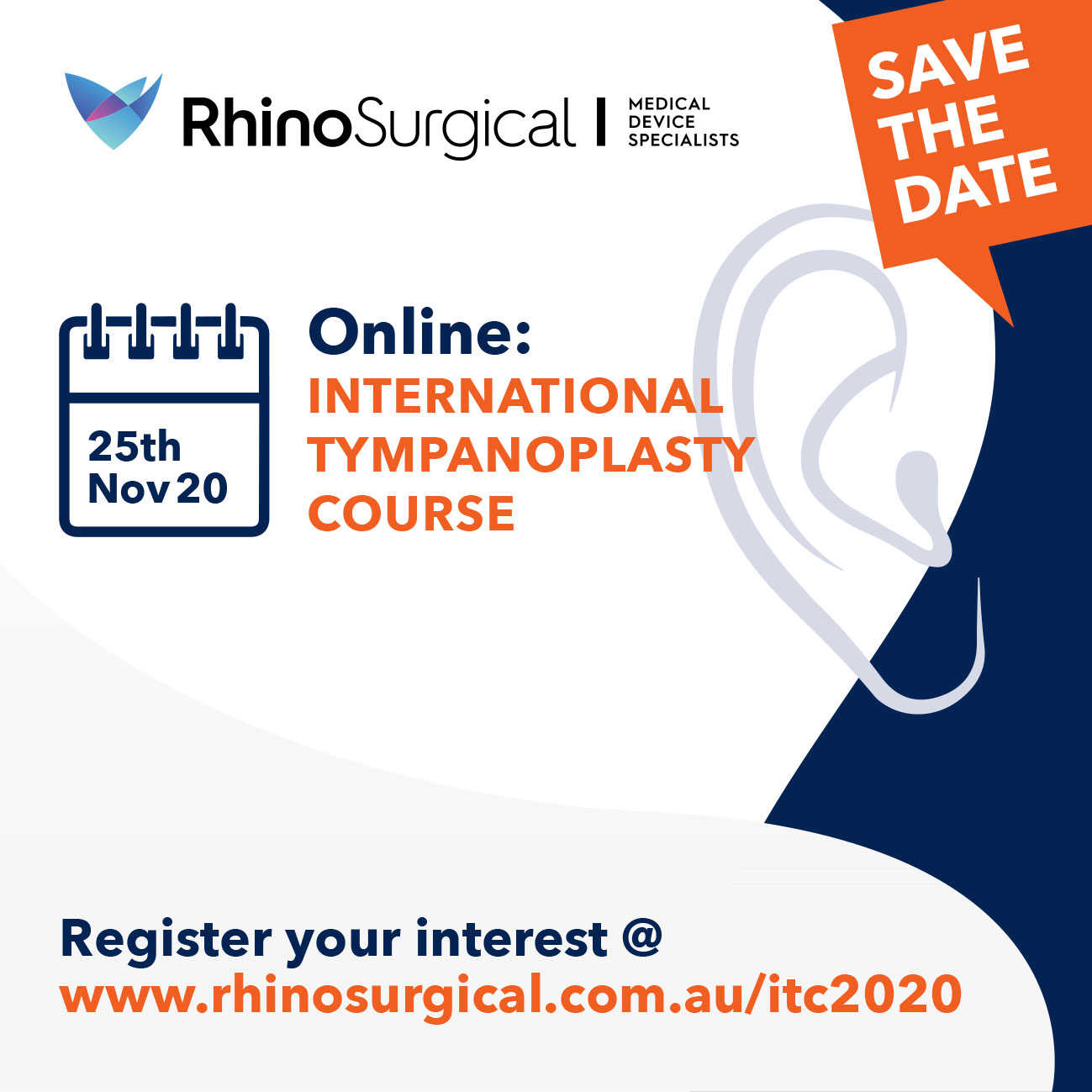 International Tympanoplasty Online Course 2020
Join us for the International Tympanoplasty Online Course on the 25th November!
RhinoSurgical in cooperation with KURZ and University Clinic Cologne will present an informative international Tympanoplasty online course in November.
The topics of this one-day course target classical tympanoplasty procedures and special interventions for surgical hearing restoration, including cholesteatoma surgery, mastoid surgery, various types of tympanoplasties and stapes surgery. Take the opportunity to improve your knowledge and skills of tympanoplasty by listening to online lectures and high-quality surgical videos, which are live-commentated by European otosurgical experts. Throughout the course the participants will have the opportunity to ask questions and interact directly with the lecturers and surgeons.
The course is supported by the KURZ company and Global Partners.
Course Organisation
Jan-Christoffer Lüers MD, University Clinic Cologne, Germany
Faculty:
Chris Aldren MD, Princess Margaret Hospital, Windsor, UK
Dirk Beutner MD, University Clinic Göttingen, Germany
Karl-Bernd Hüttenbrink MD, Emeritus, University Clinic Cologne, Germany
Thomas Zahnert MD, University Clinic Dresden, Germany
Lectures
Applied Physiology of the Middle Ear
Tympanic Membrane Reconstruction
Ossiculoplasty Type IIIa (Partial Prosthesis)
Ossiculoplasty Type IIIb (Total Prosthesis)
KURZ Passive Middle Ear Implants
Stapes Surgery
Surgeries:
Mastoid Obliteration
Cholesteatoma Inside-Out Technique
Ossiculoplasty with Active Acoustic Feedback
Tympanoplasty Type III
Stapesplasty
---
Fill in the form below to register your interest